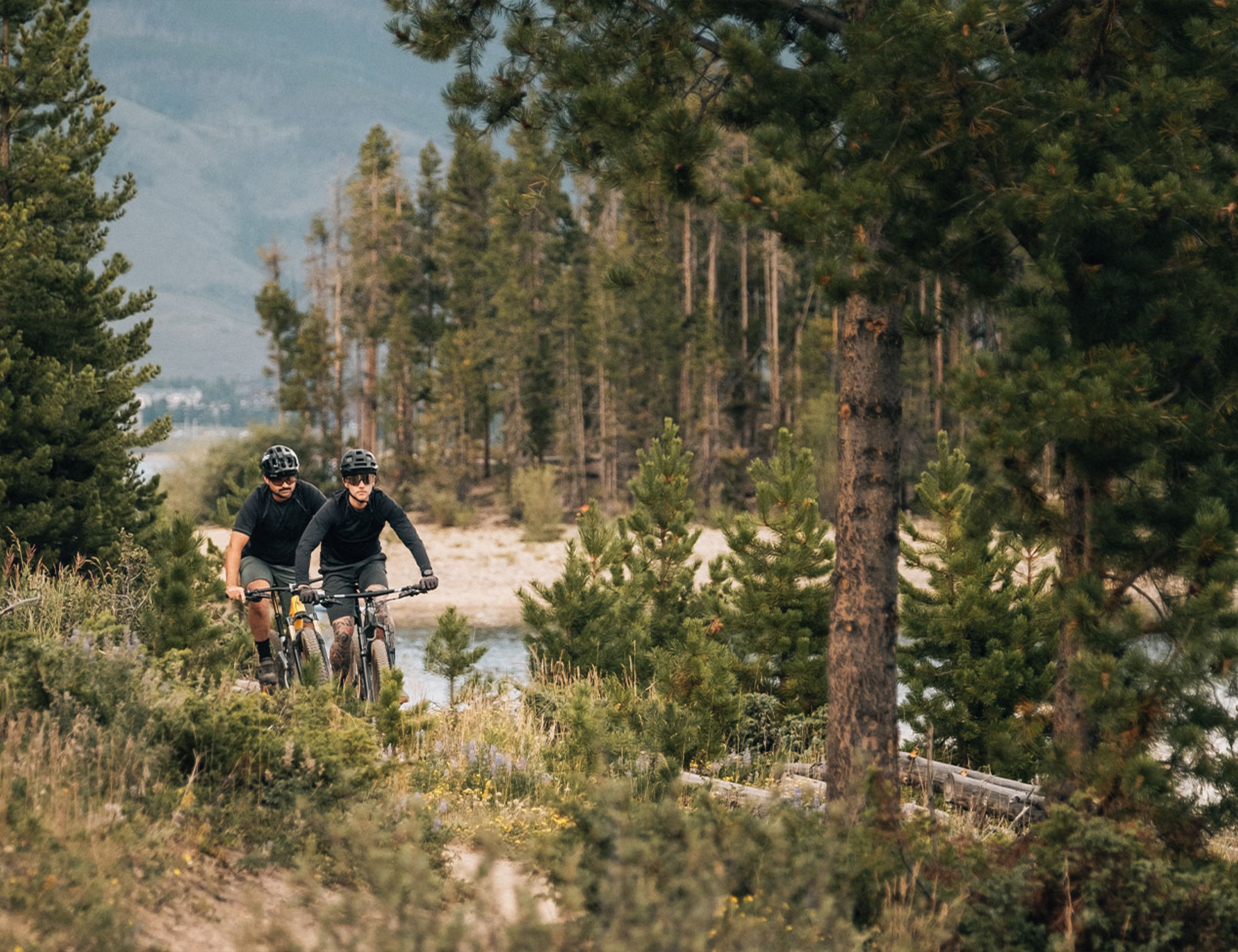 How do I make a return/exchange?

So it didn't work out for you? That's a huge bummer - here's how to return or exchange your order.

Return Policy

Not quite the right fit? No problem. You have 45 days after the date of shipment to return your items. If any item in your order does not exceed your expectations, send it back free of charge to receive a full refund, or exchange for a different size, color, or style. All returned items must be in their original, unworn condition to be eligible for a refund or exchange. KETL's return and exchange policy does not cover ordinary wear and tear or damage caused by improper use or accidents. You can click here to start a return or click the button above or at the bottom that says "Start A Return."

After we've processed your return, we'll send you an email confirmation to let you know that your refund, new item, or store credit is on its way. If your return is for store credit or a new item, it will be available as soon as your return is received and processed (typically 1-2 business days after delivery to our warehouse). If your return is for a cash refund, please allow additional processing time of up to 10 days after we receive your return for your bank to post your refund.

Please note that unfortunately we do not offer free return shipping on international orders including APO, FPO, and DPO addresses at this time.

Please note that we don't accept returns of KETL items purchased from third-party retailers. Please contact the third-party retailer where you made your purchase directly for information on their return policy.

Exchange Policy

Not quite the right fit? No problem. You have 45 days after the date of shipment to exchange your items. Simply click here to start your exchange. Garments should be in original and unworn condition. Garments not meeting these standards are subject to a restocking fee.

Please note that we do not unfortunately offer free return shipping on international orders at this time.

Have unanswered questions? Please feel free to get in touch with us.

Defective / Damaged Orders

If you believe that you've received a damaged or defective item, please let us know immediately by sending us a message. We'll respond as quickly as possible and do all that we can to make good on our commitment.

Please include in your email the following information:

Your original KETL order number
Your current shipping address
Photographs of the defective or damaged item
A brief description of the defect or damage. Did this occur over time, or did it happen all at once?
What is your repair/warranty policy?

We want you to be 110% stoked on your KETL gear. Any issue you ever have, just contact us and we will make it right. That simple. Don't believe us? Just give us a try. You can click here to start a repair/warranty.
How does KETL Mtn. apparel fit?

Our products are made to fit active men better than anyone else. To check out the sizing for each specific garment, you can click on the "Sizing Chart" tab which you can access on every product page. We take great care to stay true to our sizing chart, so you can always expect a great fit. However, the best way to know what size you are is to try it on. We accept returns if you try on at home and really feel you need to move up or down a size.
How do I contact customer service?

You may contact us here any time or use the message form at the bottom of this page. We love to talk with our customers, so please don't hesitate. We can talk about your passions, our passions, dogs, cats, your latest crush, and adventure planning, ANYTHING! Oh, and if you are contacting us about your purchase, please have that order number handy if you still have it hanging around.
Where can I find my tracking number?

Login your KETL Account.
From the home screen, scroll down to where it says "Order History"
Click on the word "status" that corresponds with the order you are interested in tracking.
Click "Order Details" in the top right corner and your tracking information will pop up.
How much does shipping cost?

First and foremost, We offer free first class and priority shipping on all domestic orders both ways (no minimum). We also offer FedEx shipping for a flat rate of $10. and FedEx 2 Day which varies per order. We offer free international shipping on all orders over $100.00 USD. Shipping rates will vary by country for orders under $100.00 USD.

First Class/Priority (2-7 days ) - Free
FedEx Ground (3-7 days) - $10
Hand delivery by Jeff (1-10 days) - $1,000
FedEx 2 Day - Varies by order
Why is my tracking number not working?

Sometimes it can take up to 24 hours for the tracking number to be updated and accurate.

Please make sure to wait 24 hours from the day your order was shipped to get updated tracking information.

If it has been longer than 24 hours, well that is just ridiculous and we'll get to the bottom of it ASAP! Please contact us so we can make it right and make you just as peachy as can be. :) 
How long will it take to receive my order?

We offer free shipping on all domestic orders both ways (no minimum, cRaZy right?!) If you'd like expedited shipping, we have your back. Standard orders placed before 12PM PST will be processed the same day. Yeah, we're fast and proud of it. But, please note that this does not include weekends or holidays. Purchases made after 12PM PST will not be shipped out until the next business day (we have to sleep too, you know). If you order after 12pm EST on a Friday, your order will ship out on the following Monday (weekends are for adventure and frolicking in the flowers). Please refer to the chart below for rates/average shipping times.

First Class/Priority (2-7 days ) - Free
FedEx Ground (3-7 days) - $10
Hand delivery by Jeff (1-10 days) - $1,000
FedEX 2 Day - Varies by order
Do you ship internationally?

Heck yes we ship internationally. Hablamos espanol tambien!

International shipping is available on all of our products. All international orders over $100.00 USD will ship for free. Shipping rates will very for orders under $100.00. We have great prices on USPS Priority International and are very experienced in international shipping.

All services will include a tracking number which is sent to you right when the order ships out within 3 days of your purchase.

International customers are responsible for all duties and taxes and assume 100% liability for the shipment if it gets damaged or lost in transit, shipments are not insured unless specifically requested. 

Orders are charged in your home currency.
Can I check the status of my international order?
Can I return my international order?

You can! Please note that unfortunately we do not offer free return shipping on international orders including APO, FPO, and DPO addresses at this time. International customers will be responsible for shipping their returns to us and providing the return address.
Can I ship to a military address?

Yes, absolutely! Most items can be shipped to a P.O. box or military APO/FPO address. As long as the P.O. Box/APO/FPO address is able to receive packages and not just letters, then you should be good to go.

Didn't find what you're looking for? Contact Us
What do I do if my package was lost in transit?

It sucks, but sometimes packages are lost in transit (like socks in a dryer), or thieves think your new KETL gear is cool and want them for themselves. 

Typically the carrier will determine if your order can be left in a safe secure place at your delivery address. For orders over $500 we always ship with a signature required. 

If you believe your package may have been lost or stolen, the best thing to do is contact the carrier (USPS/FedEx) that delivered the package. Be sure to have your tracking number handy.

If you are still having issues, contact us and we can try and assist you.
How can I change my shipping address?

Put down the wrong address? No problem! Please contact us as soon as your realize the address is incorrect and we will do our very best to get it updated! Please note that we try very hard to get your orders out the same day it is placed and as such, there will be times when we are unable to adjust the address.
Still Have Any Questions?
Give us a call at 1-775-453-0175 or send us a message in this form.