Technical and sophisticated in features & fabrics paired with minimalistic style. MTB specific gear that looks good on and off the bike, because there's no need to look like a power ranger when you hit up the brewery after your ride. 
Trending MTB Apparel
View all
Save 20%
Save 20%
Save 20%
Save 20%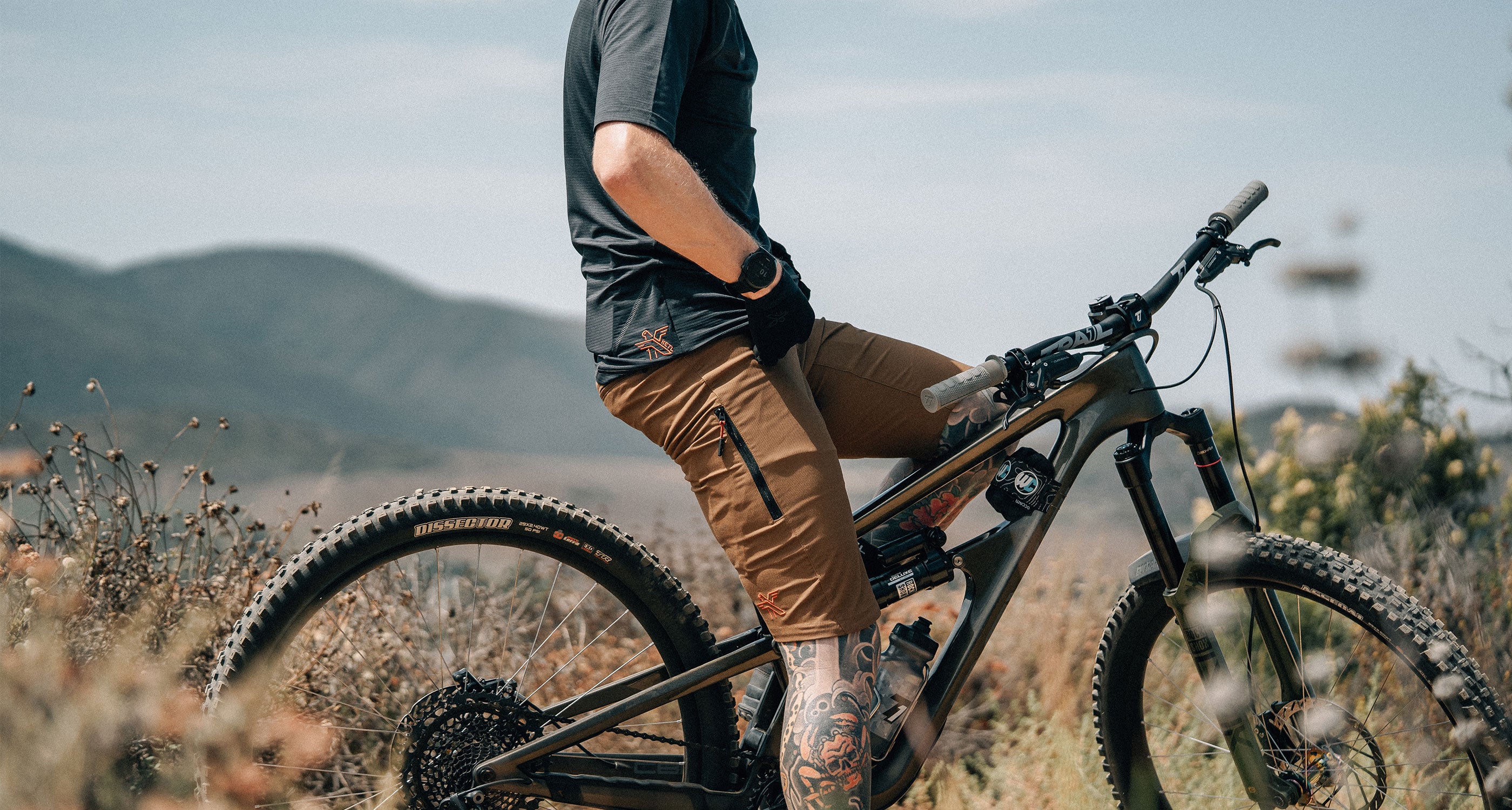 Wayward Top + Skid Mark Shorts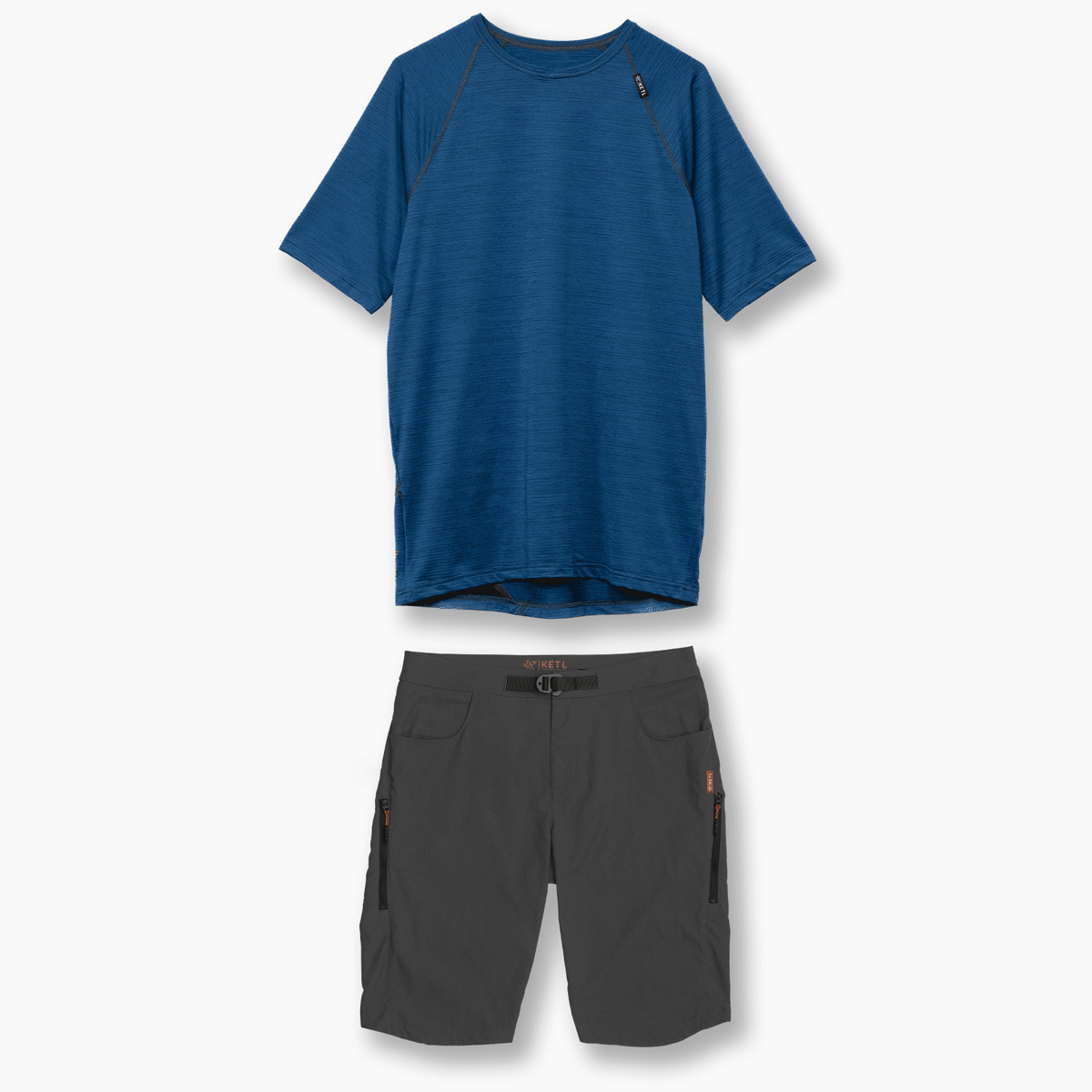 Build Your Kit
Lightweight, breathable, stretchy, zipper pockets, durable... We thought of everything. The perfect MTB gear combo with the Wayward MTB Jersey & Skid Mark MTB Shorts. The Wayward Jersey features a light, breathable fabric paired with a hidden zipper pocket & microfiber cloth. Its tailored fit and non-restrictive design provides freedom of movement & comfort on the bike. Paired with the Skid Mark shorts, which boast a stretchy, durable construction. These shorts are specially crafted to withstand the demands of mountain biking, offering ample storage w/ two side zipper pockets, two back zipper pockets, and deep mesh lined front pockets. Topped off with a full length adjustable waistband and ventilation just above the posterior.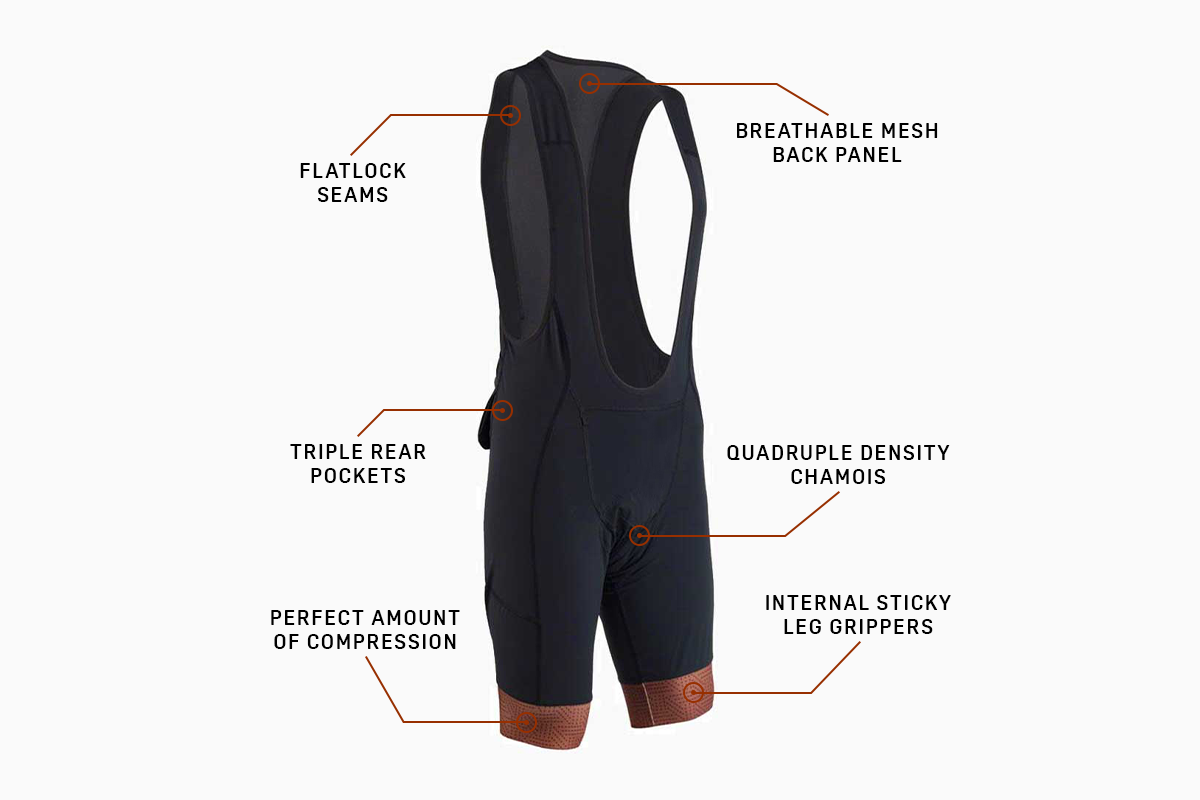 At the core of any efficient mountain biking kit is a basic liner bib — our MTB bib is anything but basic. Crafted using lightweight, breathable materials, our Canyon Bib is designed to be worn under an overshort and provide just the right amount of compression without being constricting. The mesh back design keeps air moving and moisture at bay. Triple pockets provide ample space for your ride necessities like a water bottle, snacks, kazoos and tools while laying nicely over the waistband of your MTB shorts.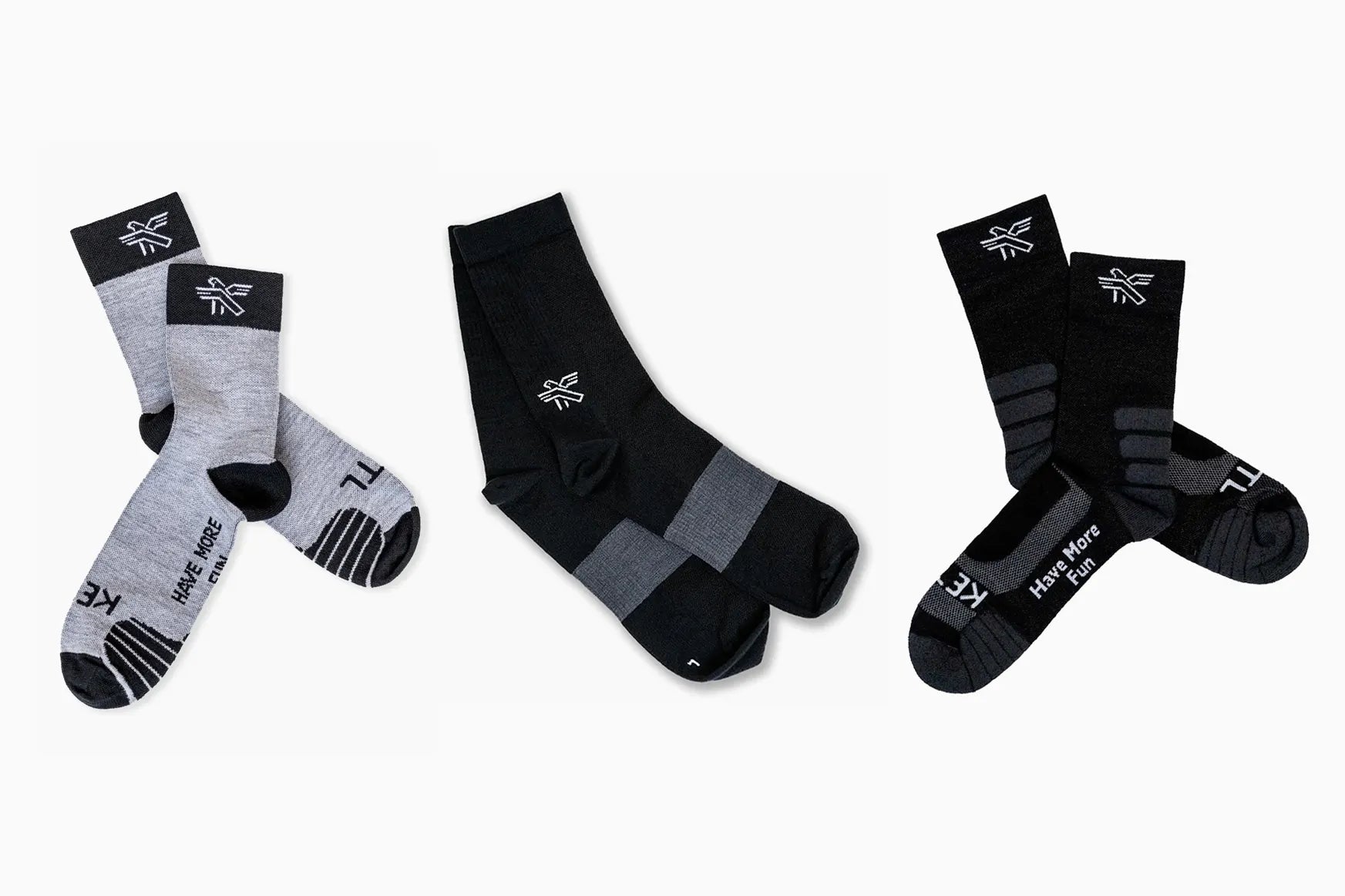 We set out to create a sock for just about every season - the Fairweather Sock, Warmwether Sock, and Coolweather Sock. All socks are constructed from a merino wool blend that do a great job of regulating temperature. All of our socks feature thoughtful cushioning and compression where it matters most. What are you waiting for, get those little piggies some socks.