Good day, 
Lots has been going on over here (more below). I hope this email finds you looking at the end of the year also thinking, "holy shit, I've had a hell of a year." If not…there is still time. 😈
What we are working on.
Our northstar for the product line, and what we decide to make, is guided by making apparel that we, and our friends, have been craving for our adventurous, outdoor, travel lifestyles. Versatility is at the heart of every piece of gear.
We recently launched
What we are up to.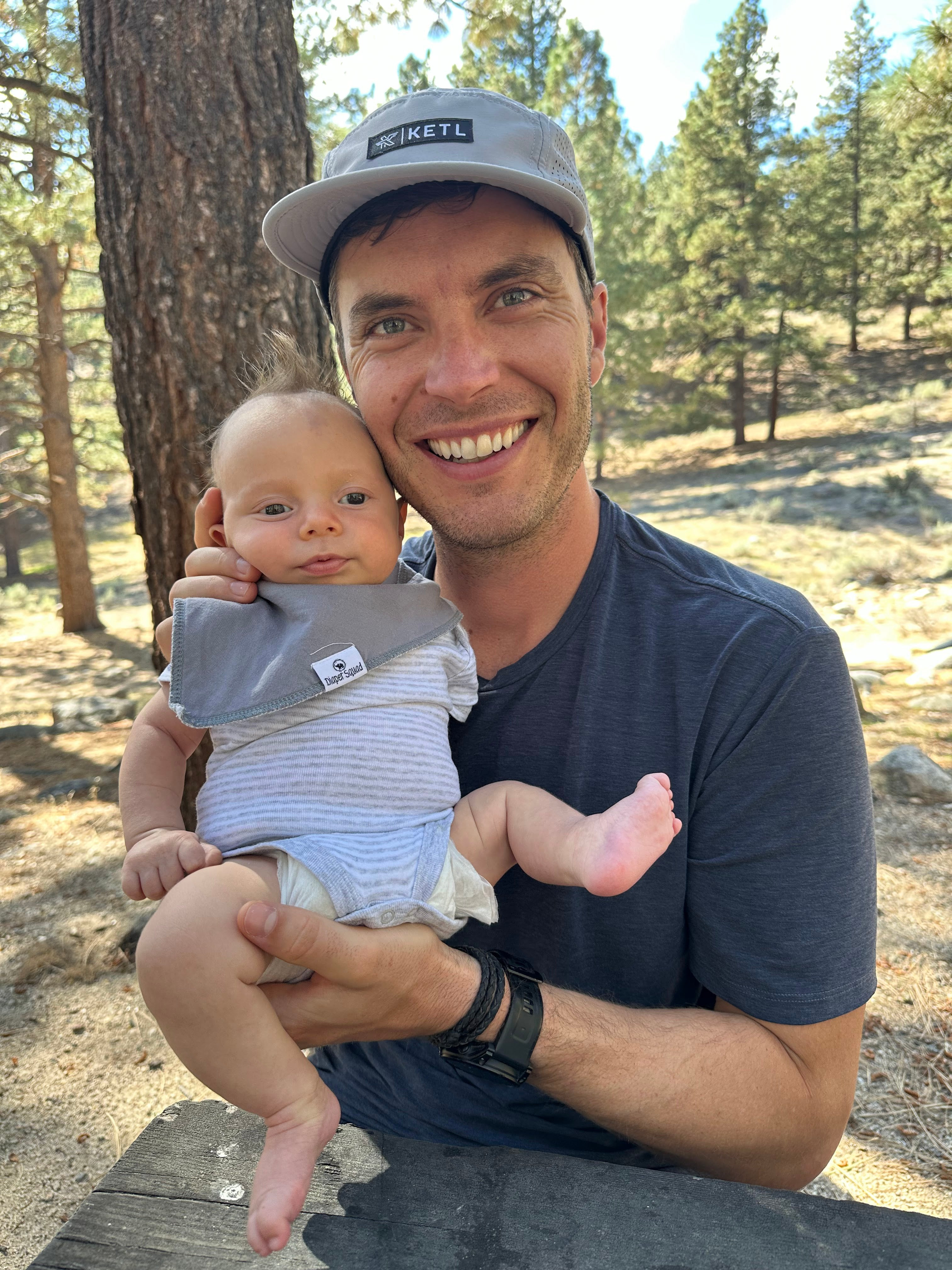 Biggest news out of my last 3 months has been the addition of Niko Sage to our family. If you are a dad, hit me with all the advice on how to keep an adventurous life while raising a kid. :) This is my first.  
I spent 2 nights deep in the Sierra Nevada on my annual brothers and dad backpacking trip (I'm the youngest of 5 boys). This year was the first year we had three generations.  
Two friends and I nailed the fall colors on a 3 day / 2 night bikepacking trip in northern New Mexico. We rode singletrack, fished the meandering streams, climbed over mountain passes, dipped in hot springs, and stared at the vast night sky while sipping whiskey by the fire.
A bit of inspiration.
"Enough courage to get started + enough sense to focus on something you're naturally suited for + enough persistence to stay in the game long enough to catch a few lucky breaks + a lot of hard work. There's your recipe."
As always, if you have any questions about KETL just shoot me an email at Dom@ketlmtn.com Yes, I read all my emails.  :) 
Connoisseur of many. Master of none. 
Dom